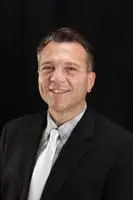 Dr. Joseph J. Bradley, M.S., DC, DACACD
Dr. Bradley is an ACACD Board Certified Addictionologist. He has a Master of Science in Substance Abuse Counseling and Education. Dr. Bradley is a Doctor of Naturopathic Science and a Licensed Chiropractic Physician. He also holds a Diplomate in Addictionology (DACACD). Dr. Bradley is a Certified Interventionist who consults, teaches and/or performs Interventions locally, as well as, across the United States. In addition, he is an Adjunct Professor and has taught the Physiology of Addiction, Body Systems, Medical Terminologies and Psychopharmacology of Addiction. He has taught at the College of Southern Nevada, University of Phoenix, National University and he is Post-Graduate Faculty at Life University in Marietta, Georgia, as well as a Faculty Member for the American College of Addictionology and Compulsive Disorders (ACACD).
Dr. Bradley is a former Law Enforcement Officer of the Year and has testified as an expert witness for detection of persons under the influence of alcohol and other drugs. He has served as Director of Physical Medicine at the Las Vegas Recovery Center in Las Vegas, NV, Director of Integrative Medicine and Family Services at Sober Living by the Sea in Newport Beach, California, Main family program presenter at Edgefield Recovery in Alexandria, Louisiana, Director of the Chronic Pain and Co-Occurring Chemical Dependency Program, and Main Family Program presenter at Solutions Recovery, Inc. in Las Vegas, Nevada. .
Currently Dr. Bradley is in Private Practice in Las Vegas, Nevada.
Dr. Bradley's approach is a non-narcotic, abstinence based treatment program.
Hannah S. Bradley, M.M., M.S., LMFT
Certified Cognitive Behavior Therapy
CEO Keystone Counseling and Consulting LLC
Hannah is a Licensed Marriage and Family Therapist. Hannah has a Bachelor's degree in Business Administration and two Master's degrees. She has a Masters in Management and a Masters of Science in Marriage and Family Therapy, Being a very creative and dynamic person mixed with education which combined structural corporate thinking with flexible human health services have allowed her to have a very unique approach to therapy. Hannah takes her objective perspective to biopsychosocial assessments to create a structured treatment plan with precise obtainable goals and measurable, observable outcomes so that each goal may be realized by her clients.
Hannah has worked with very diverse populations. Seeing clients that voluntarily seek improvement in their lives to those who have been court ordered and/or mandated by law to obtain and engage in treatment. Over the years Hannah's goals have always remained the same and that is to stay abreast of all current laws and trends to best serve the population. She seeks to put her clients in the best position of achieving highest probability for a positive outcome. Hannah's philosophy is simple; treat the whole person who has a condition rather than treating a person as the disease.
Liberty Bell (Libby)
Therapy Dog